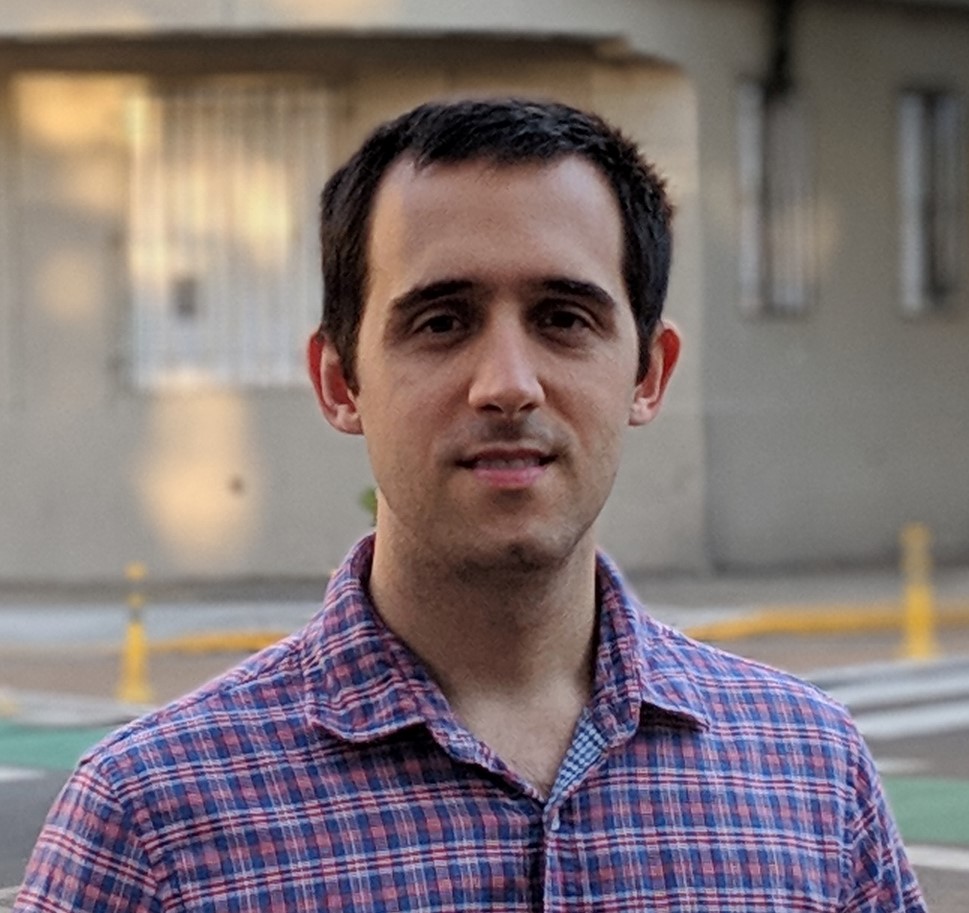 I'm

Agustin Vazquez
React Native Developer
Birthdate

Jun 3rd, 1990

City

Buenos Aires, Argentina

E-mail aguss.vazquez@gmail.com
Timezone

ART (GMT -3)

Experience

11 years
Hello! I'm Agustin Vazquez. Senior React Native Developer specialized in mobile development. Experienced with all stages of the development cycle for dynamic mobile projects. Well-versed in numerous programming languages including JavaScript, Typescript, Java and Objective-C.
Professional Skills
Java Spring Framework 60%
Portfolio
Work Experience
2022-Present
Fetch AI (via Toptal)
React Native Developer
Developed an app that uses AI to learn from the user which will plan you holidays, arrange dinners, etc.

Added push notifications, social sign ins (Google, Apple), CodePush and Sentry for crash detection.

Created several screens and layouts for the mobile application.

Led a team of junior mobile developers which I supported for the success of the product. Reviewed pull requests daily.

Created Google Maps screens, Places API, Directions API and Geofencing. Calculated travel distance for each destination.

Developed a digital currency wallet screen that displayed the current balance.

Added a Chat feature using react native gifted chat for the front end, and Comet Chat for the engine.
2020-2022
Fairmarket Home (via Toptal)
React Native Developer
Developed a home management app in React Native using GraphQL with Apollo client.

Implemented Android instant apps and iOS 14 app clips.

Created end to end tests using Appium and AWS Device Farm.

Added native libraries such as FacebookSDK, Google Sign In, Firebase Analytics, AppsFlyer, OneSignal, CodePush.
2019-2020
Scholly (via Toptal)
React Native Developer
Worked on Scholly Math and Scholly Search applications (React Native & Expo)

Worked with in-app purchases and push notifications in both Android and iOS.

Performed A/B Tests and JEST snapshot testing.
2019
Toyboy Warehouse (via Toptal)
React Native Developer
Developed a Tinder style application using Animated API in React Native.

Worked with In app purchases and Push Notifications.
2019
Mobeezio (via Toptal)
React Native Developer
Implemented a bridge from Unity to React Native by using native modules and callbacks. (Unity - React Native)

Created a CircleCI YML file to generate the library files automatically. (Unity - React Native)

Developed modules such as login, register, and friend list. (React Native).
2018
Medvice (Freelance)
React Native Developer
Built a prototype for a startup based in the Netherlands on React Native, and by using AI and OpenGL it can detect health emergencies.

Integrated Google Sign In, Firebase Analytics, Fingerprint and FaceID Authentication.
2018
Genium (Freelance)
Project Manager
Worked as a Project Manager for a specific project that consisted of making a web game compatible with Facebook Playable Ads.
2012 - 2018
Paisanos Creando
Founder / Technology Director
Founded my own software development company.

Implemented native products in Android Java and iOS Objective C from simple MVPs to virtual reality, video processing tools, livestream, etc.

In order to maintain a good UX I decided to keep it simple. 6 years of hard work cannot be compacted in few lines. Check out my CV for more information.
2012
Fyrastudio
Mobile Developer
Developed a mobile game using canvas for Android. The game used the accelerometer to detect phone shakes. The canvas was for the progress of the points because it was circular and at that time there were no libraries to do that (2012).

Learned about phone measuring tools of the phone like GPS, Compass, and Accelerometers used to build a game.

Used Camera API to scan QR code bars
2011 - 2012
Freelance
Android Developer
Created my first and own mobile product that showed the roadblocks of my city, similar to Waze—ultimately reaching over 50,000 users. Unfortunately, when Waze arrived in Buenos Aires my project lost almost all of their users.

Improved my server-side code by using cache techniques to handle over 50,000 users.

Created an API in PHP for the mobile application that showed the road blocks and received roadblocks requests from the users.
2010 - 2011
Conexia
Java Backend Developer
Learned the basics of Back-End development and created scripts in bash.
Education
2017
Project Management Expert
Universidad Tecnológica Nacional
2009 - 2014
Software Engineering
Universidad de Buenos Aires
16 asignatures passed
2002 - 2007
Information and Communication Technology
High School ORT